Virginian Flat Cars, HO-scale, #132
Instructions
September 5, 2015
Great Decals!, 3306 Parkside Terrace, Fairfax, VA 22031
www.greatdecals.com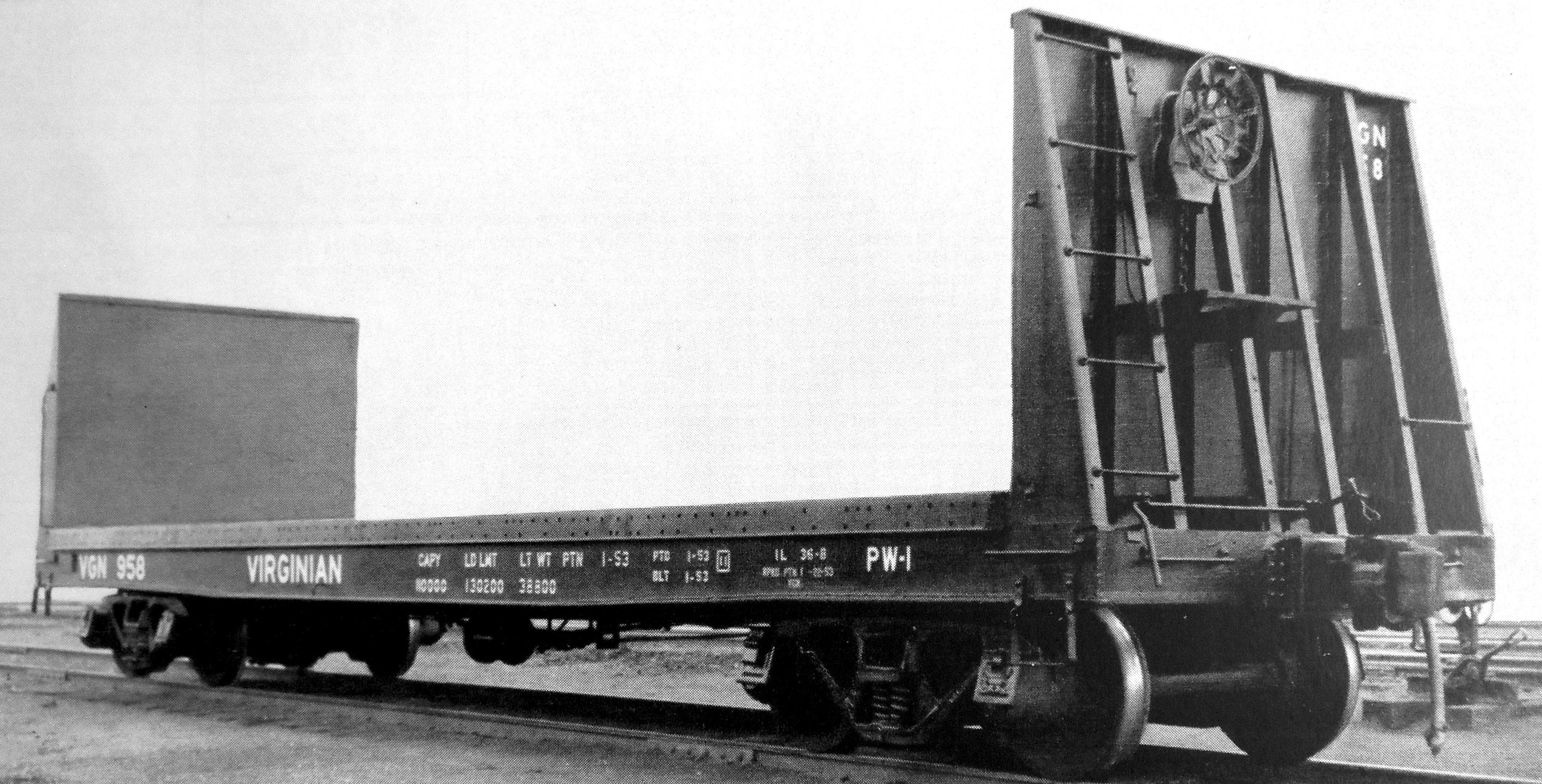 Photo courtesy Aubrey Wiley
Road Numbers - F-6 are 921-930,
F7A (F7 with pulpwood racks) are 931-940
F-7 50' flat car 941-950
PW-1 numbers are 951-970
Suitable Models - PW-1, 40' Tichy 4042.
F-6, 40' 50-ton flat car: Micro-Mark #83718, Bachmann Silver (52'), Central Valley Flat Car 1003. The F6 will have to be kitbashed from a 40' flat.
F-7(A) 52' 50-ton flat car: Athearn 50', Bachmann Silver 52 Flat Car.
Reference Illustrations - PW-1 in The Virginian Railway Handbook by Aubrey Wiley and Conley Wallace on page 43.
Also in Virginian Railway Memories by Aubrey Wiley (pp 152 and 153).
F6 diagrams in Virginian Railway Classification, Diagrams and Data of Freight Cars, reprint from N&WHS, and on page 153 of Virginian Railway Memories.
Properly stored, these decals should remain usable for many years.
Acknowledgments - Special thanks go to Bob Cook of Chesapeake, VA, and Aubrey Wiley, of Lynchburg, VA, without whom this project would never have happened.