Virginian Cranes, HO-scale, #131
Instructions
January 23, 2015
Great Decals!, 3306 Parkside Terrace, Fairfax, VA 22031
www.greatdecals.com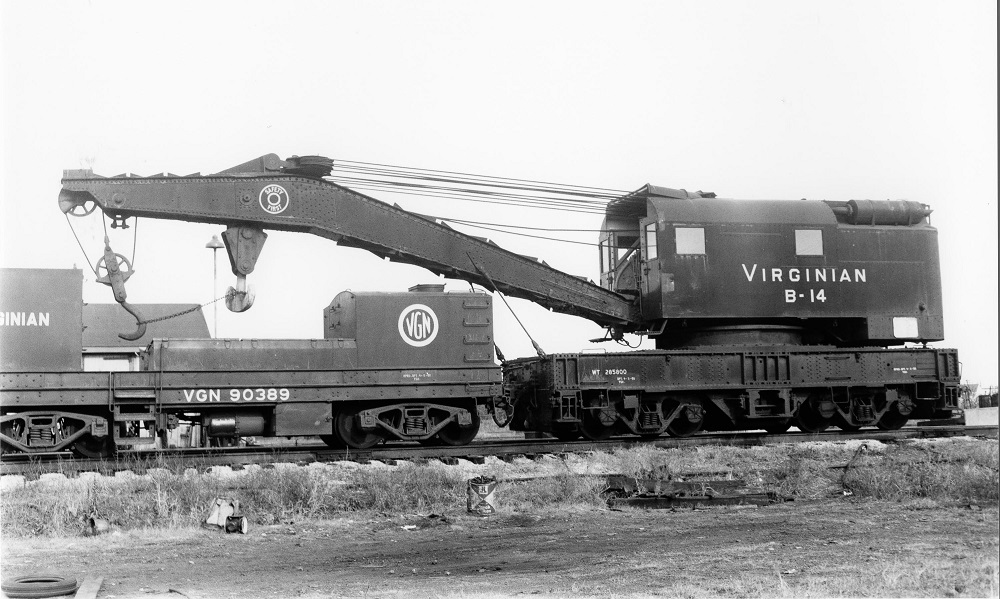 Road Numbers - The two most photographed Virginian cranes were the B-14 and B-19. B-14 is picture very well in Aubrey Wiley's 2015 Virginian calendar. He has found documentation that Virginian had 2 Burro cranes:
B-14 1916 Industrial Works 160 ton wrecking crane, steam to diesel power 3/1955,
B-19 1922 Industrial Works 200 ton wrecking crane, steam to diesel at Princeton 4/1957.
Suitable Models - These decals should work well on Athearn and Tichy cranes.
Properly stored, these decals should remain usable for many years.
Acknowledgments - Special thanks go to Curt Fortenberry of North Pole, AK, Bill McClure, of Richmond, VA, and Aubrey Wiley of Lynchburg, VA, without whom this project would never have happened.