Piedmont & Northern box cars, HO-scale, #130, N-scale, #133
Instructions
October 13, 2014
Great Decals!, 3306 Parkside Terrace, Fairfax, VA 22031
www.greatdecals.com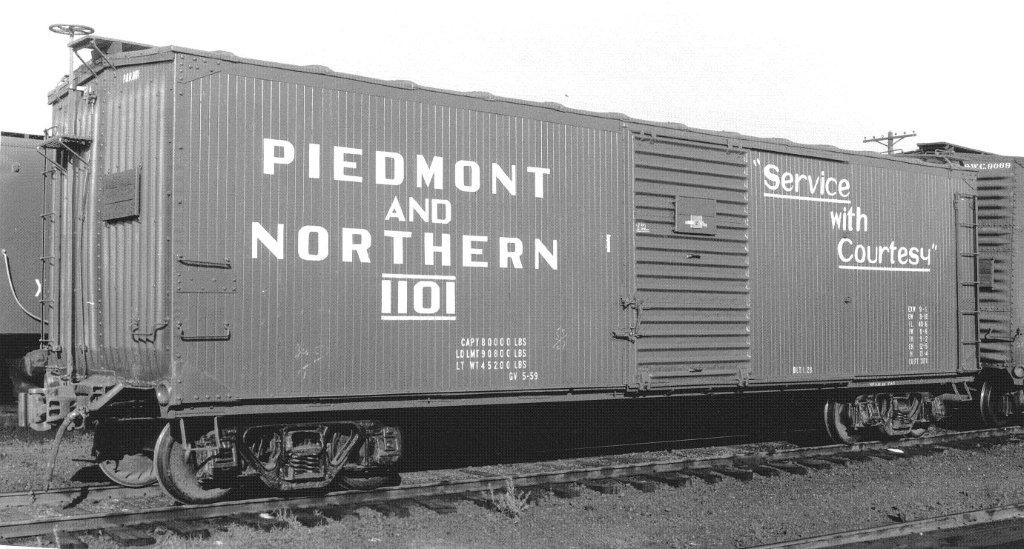 Road Numbers - P&N had 25 of these cars, numbered 1100 through 1124, but by the appearance of this "post 1958" lettering scheme, not all cars in the series existed. The decal set includes numbers 1101, 1102, 1113, and 1118 and other single digits so that you can expand the selection on your railroad.
Suitable Models - Accurail's USRA boxcar is a good starting point.
Car Information - From Wikipedia, "The Piedmont & Northern Railway (reporting mark PN) was a heavy electric interurban company operating over two disconnected divisions in North and South Carolina."
Properly stored, these decals should remain usable for many years.
Acknowledgments - Special thanks go to Glenn Downing of Reston, VA, Curt Fortenberry of North Pole, AK, Jim Kanclier, of Lincoln, CA, and Ben Scanlon, of Tottenham Hale, UK without whom this project would never have happened.